Hi there. Missed me? Yeah, I know it's been ages. In fact, it's been exactly 189 days since I've last been active on the blog.
To be fair though, I've been super busy. So, here's a quick rundown with all things that have happened in my life in the past 189 days.
1. College: I've mostly been busy with that pesky little thing called school in order to pursue that English degree. It's been hard reading all those required English books, poems, and stories while also reading the stuff that I enjoy just for me. Alas, grades have taken precedence over the latest copy of Sarah J. Maas' new series.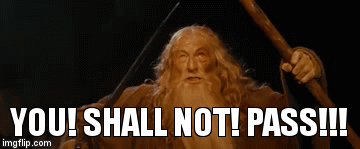 2. Tennis: I don't know if I've ever mentioned this on the blog but I'm a student athlete. I've played tennis since I was a wee thing, with the end goal playing tennis at the Division 1 level. The past 3 years I've represented the University of Missouri and that has taken its toll on keeping up with the blog. I'm not complaining because I love tennis but this past semester I was in season so that adds up to a lot of traveling and less time. Which equals less blogging and reading.
3. Transferring: The other thing that held me back from blogging was my decision to transfer from Mizzou. This is a pretty long story so I'll just lay the shortened version down. I wasn't getting the most out of tennis (and myself as a human) at Mizzou from their program and coaches so I finally decided the best thing for me was to ultimately start the scary process of transferring.
4. Injury: At the start of SEC play this season, I found out I was suffering from a stress fracture in my tibia. If I had kept playing, I could have completely broke the bone. You could say that the potential of one of my bones going AWAL on me & possibly fully breaking through my skin (like that Louisville player) put a huge damper on my life.
Ouchy wouchy.
This put a major stress on my life during the spring semester. I couldn't finish my season and my mental health suffered from it. My injury turned me away from the things I loved like reading and blogging. I also still didn't have the time because even though I couldn't play, I was still required to go to practices and take extra time outside of practice for rehab. To say the least, it was a grueling process.
5. Finding a New School: The whole transfer process was super stressful and I also made the decision on the same week of finals. SUPER. STRESSFUL. So, here I am trying to study and frantically emailing/calling all these coaches. It was really easy to hate life at this point.
But, good news!!! I found a school.
I'll be attending the University of Nebraska in the fall. I'll still be in the midwest (which I wanted to get away from) but I love the school and city so hopefully everything works out this time around.
That's me up there in case you were wondering. You should've seen the awkward smiles I was giving my sister (who took this btw thanks Brookee!) but she somehow managed to capture me in full candid mode.
6. Summer School: I know, ew. More freaking school = more time spent away from blog. I'm almost done though and I can see the end in sight!! Only a week and a half to go. Then more time for the blog, woo!
7. Reading Slump: My last reason of why I've neglected the blog is one of those horrible reading slumps. Currently, I'm in one right now. And let me tell you, it sucks major. Like big time major suckage.
I'm supposed to be reading two books: Empire of Storms by Sarah J. Maas and It by Stephen King. The worst part is that I promised my friend I'd read It by the end of the summer because he lent it to me and I have to return the book before I go to Nebraska. The problem is I'm stuck with no will to read.
And where there is no will, there is no reading of books to blog about said books.
The whole point of this post is to tell you, reader, that I am making a comeback. I currently have three reviews in my drafts just waiting to be dusted off. They will be posted soon. And I am going to scrounge up every bit of book willpower I have to churn out reviews and read.
I do have to let you know that I will be on a mini vacation tomorrow and the next day but after that…