The Queen of Zombie Hearts
Author: Gena Showalter
Series: White Rabbit Chronicles #3
Genre: Young Adult
Publisher: Harlequin Teen | September 30th, 2014
Pages: 464
Add it: Goodreads
Buy it: Amazon
| Book Depository
I thought I had nothing left to give. I thought wrong. They started the war. Now I will end it.

In the stunning conclusion to the wildly popular White Rabbit Chronicles, Alice "Ali" Bell thinks the worst is behind her… until Anima Industries, the agency controlling the zombies, launches a zneak attack, killing four of her friends. It's then she realises only the worst has only begun.

As the surviving slayers prepare for war, Ali discovers she, too, can control the zombies… and she isn't the girl she thought she was. She's connected to the woman responsible for killing — and turning — her boyfriend's mother. How can their relationship endure? As secrets come to light, and more slayers are taken or killed, Ali will fight harder than ever to bring down Anima — even sacrificing her own life for those she loves.
"You don't want to hear the truth?" she asked. "You, who abhor lies, don't want to admit you've been trapped in one all your life?'"
So, what's it about ~ The last book in the White Rabbit Chronicles is much like its predecessors, lots of zombie slaying and the search to take down Anime Inc. It's worth a read if you've already read the first two books, but unfortunately I was let down with this conclusion.
The characters ~ I hadn't touched this series in over a year, maybe longer, so I was quite surprised when I found that the characters were quite one dimensional and lacked quite a bit of depth. I either experienced a personality change or maybe I'm suffering from short-term memory loss because I do not recall the lack of substance that Ali and Cole and Kat and Frosty exhibited in the book.
Buzz worthy mentions ~ I can't really think of a "wow" moment. Wow, that's disappointing.
Wait, what?? ~ I had a huge problem with the controlling behavior that the guys in the book had toward their girlfriends. I don't know about you but I would have a huge problem if I dated someone that says "You don't talk to or even look at [insert girlfriend]."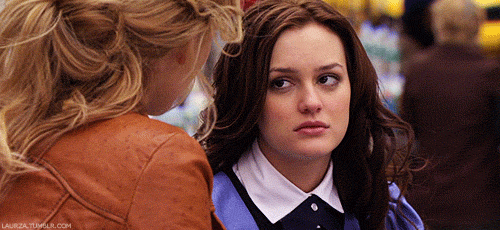 Bronx says this about Reeve in the book but there are many other instances with Frosty and Cole where this type of stuff happens. I've seen it so much in young adult literature and I'm getting tired of it being okay for the guy in the book controlling the girl because "they care about her." There is never a good enough reason to take choice away from your partner in a relationship.
The Buzz
I have to say I was disheartened with The Queen of Zombie Hearts. I was so looking forward to starting the last book and finishing the trilogy but instead found myself almost bored reading it.
It was nothing like I remembered from the previous books, engagement wise. I still mildly enjoyed parts but I was left forcing myself to finish it.
All in all, if you've read the first two books I think it's worth a read to tie up loose ends. I mean, it wasn't my favorite read but it's still got some minor buzz.
Rating